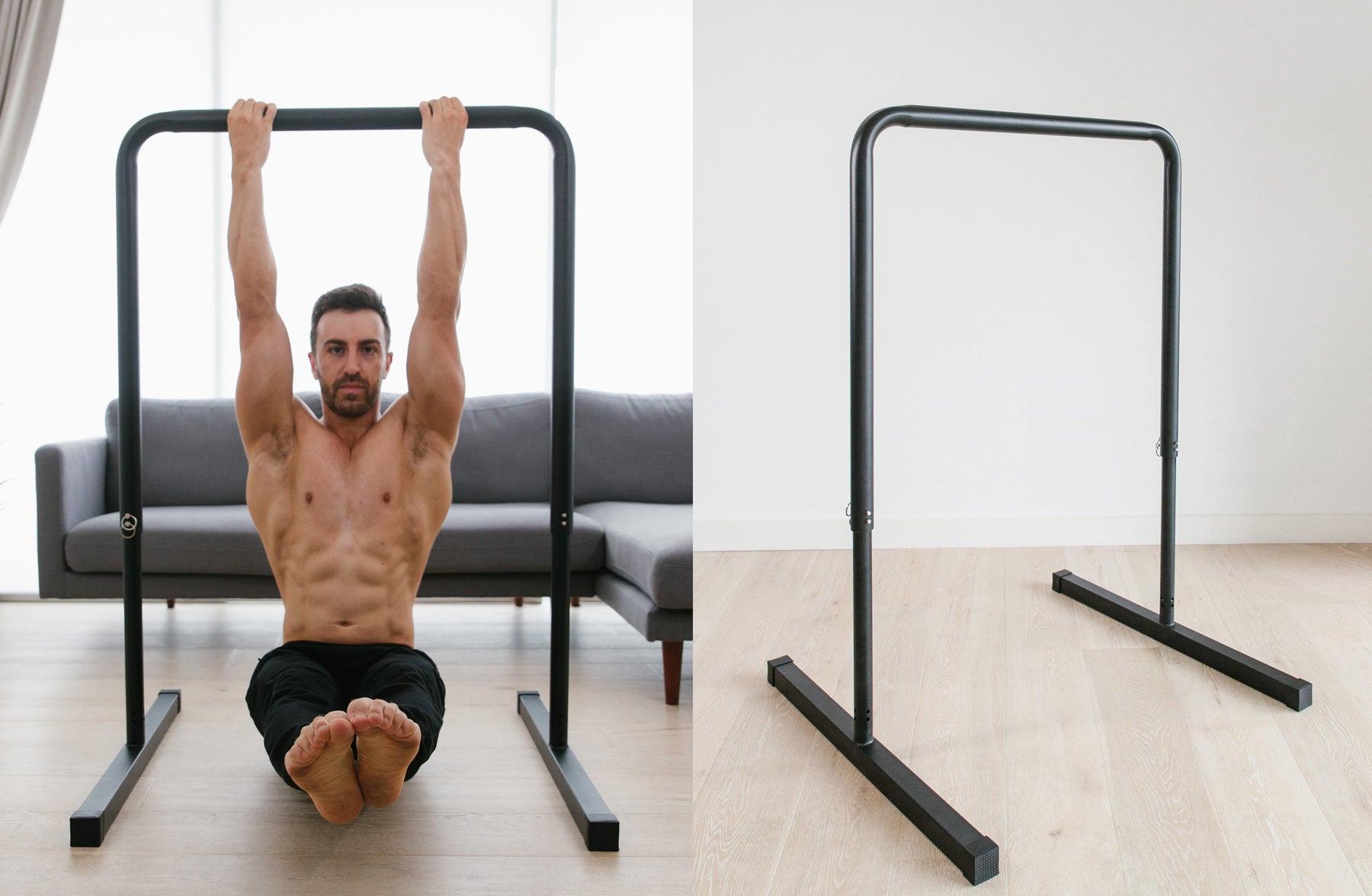 THE BASEBAR
£145.00
Compare to BaseBar Pro
The BaseBar is our original pull-up bar designed for home. Completely standalone with no attachments to any external fixtures like your doorframe or wall. Build a strong back with horizontal pulling exercises on the 84cm height (rows and levers) and vertical pulling and core exercises on the 132cm height (pull-ups and leg raises). Quick release clickpins for quick assembly, and rotating feet for flat storage.
Assembly time: setup and pack away in approx. three minutes
Floorspace: 88.5cm x 85cm (about the area size of a single seat sofa)
Storage dimensions: 5 x 170 x 84cm
Bar width: 88.5cm
Max loading capacity: 300kg
Height: 84cm and 132cm
Width: 88.5cm
Bar diameter: 4.4cm
Material: powder coated steel
Product weight: 10kg
We have secured a warehouse in Ireland and now offer free shipping for all UK orders (Yay!). Unfortunately, due to Brexit, you will need to pay customs duties to receive your order. We do not reimburse these fees and recommend you enquire with your local customs agency on costs incurred before placing an order.
You can find out more about our shipping policy here. Shipping policy link: https://baseblocks.co.uk/pages/shipping-policy
You can return the item within 100-days of receiving your order for a refund less the cost of return shipping.
It rarely happens, but if there's anything wrong with the functional elements of the equipment, we'll fix it for free. Read about our Warranty and Return Policy here.
SUITABLE FOR ALL LEVELS
Progress from entry level exercises all the way to the advanced stuff as you get stronger. Our unique bar height allows beginners to use their legs for assistance, and prevent kipping as they progress.
BUILD A STRONG BACK
Resistance training using only your bodyweight to develop your lats, biceps, traps, and rhomboids.
TWO HEIGHTS. OVER TWENTY EXERCISES.
Adjust the height to perform chinup variations on the high bar (132cm) and rowing exercises on the low bar (84cm).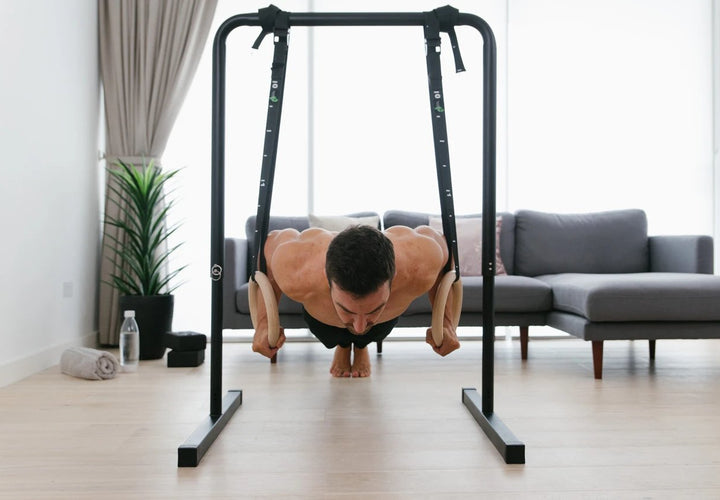 ADD STUFF


Strap and band friendly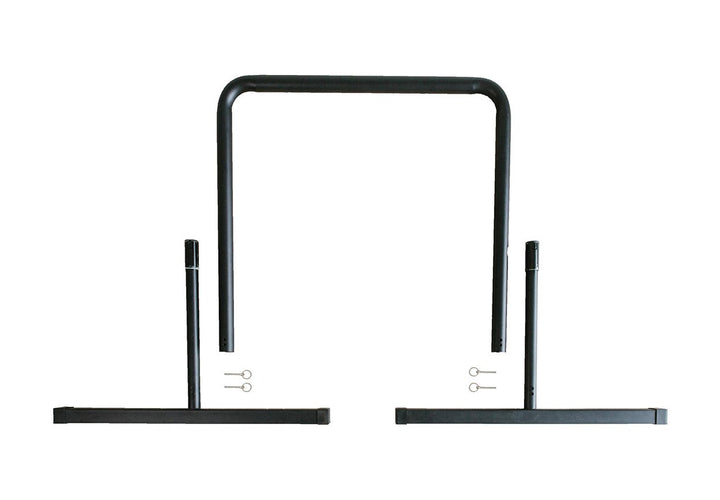 EASY TO STORE


Flat pack storage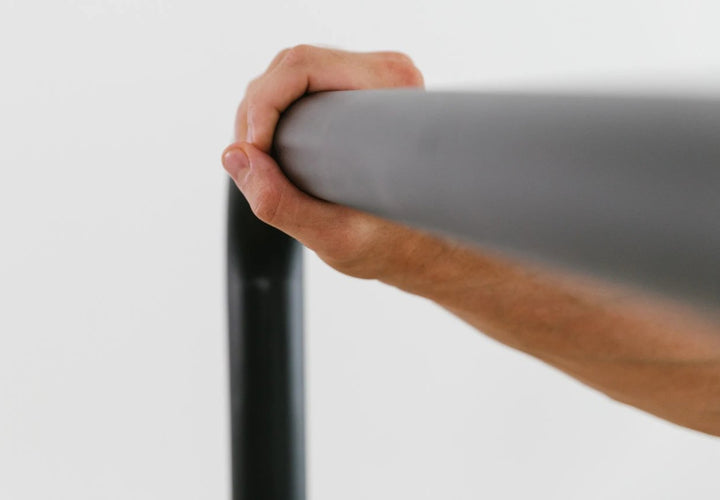 FAT BAR


Improve grip strength