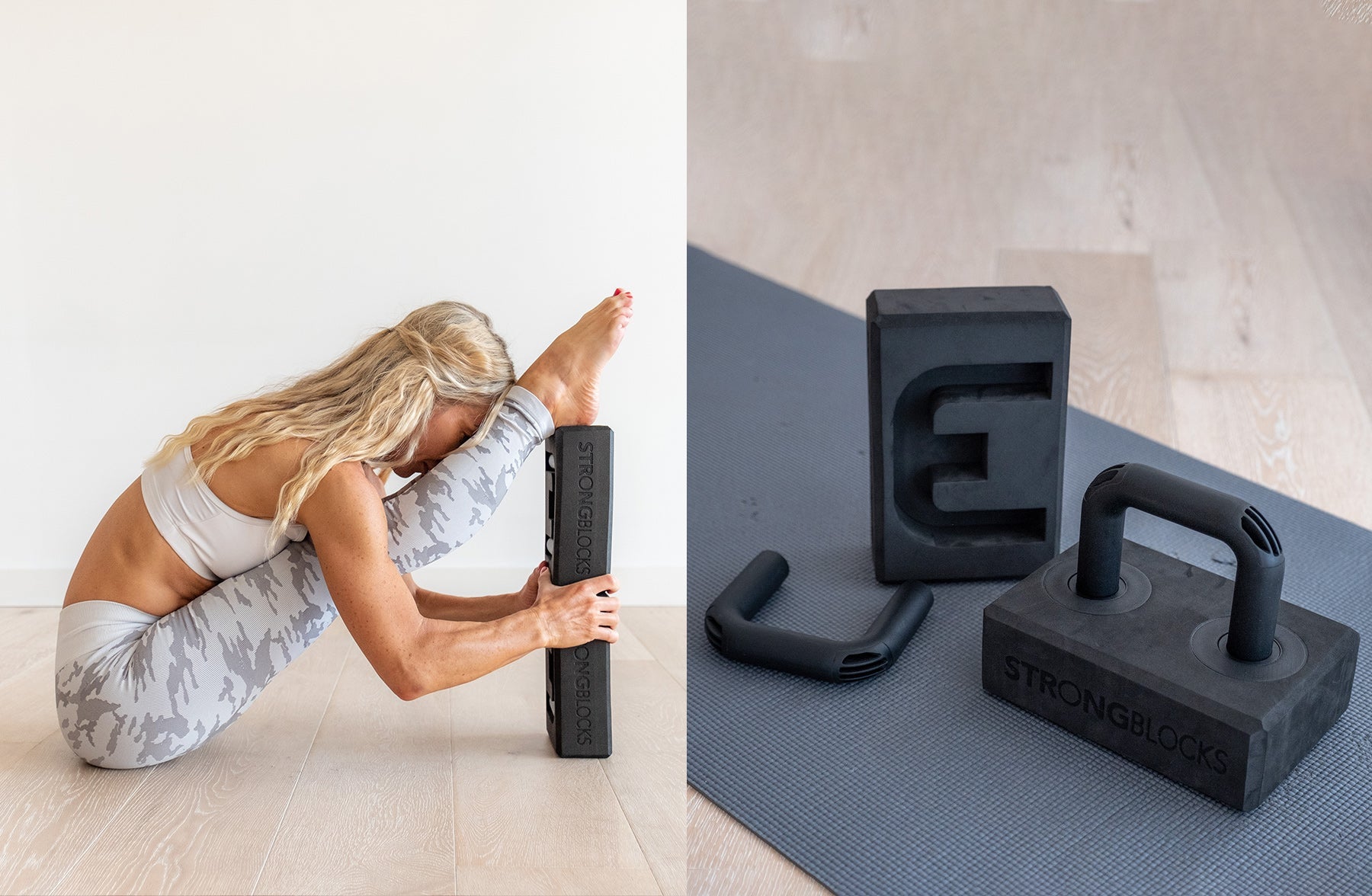 THE STRONGBLOCKS
£39.00
Meet the StrongBlocks, your new travel-friendly, workout. Combine strength and stretch in the same workout with a hybrid set of parallettes and stretching blocks. Perform upper body and core strengthening exercises using the parallettes, and scale the difficulty of your stretch with the blocks. Assembled in seconds without any buttons, pins or latches, and completely portable allowing you to workout anywhere.
Assembly time: under 5 seconds
Storage: 22 x 16 x 14cm for two pieces (about the size of a shoe box)
Height of parallettes: 14.5cm
Max loading capacity: 100kg
Material: EVA foam base and PVC handles
Product weight: 1kg
We have secured a warehouse in Ireland and now offer free shipping for all UK orders (Yay!). Unfortunately, due to Brexit, you will need to pay customs duties to receive your order. We do not reimburse these fees and recommend you enquire with your local customs agency on costs incurred before placing an order.
You can find out more about our shipping policy here. Shipping policy link: https://baseblocks.co.uk/pages/shipping-policy
You can return the item within 100-days of receiving your order for a refund less the cost of return shipping.
It rarely happens, but if there's anything wrong with the functional elements of the equipment, we'll fix it for free. Read about our Warranty and Return Policy here.
NOT YOUR ORDINARY YOGA BLOCK
Build a balanced body by combining flexibility and strength training. Stack the Blocks in different variations to change the difficulty of the stretch, and use the Parallettes to develop upper body pressing strength.
ASSEMBLED AS PARALLETTES.
Insert the handles into the base and perform strengthening exercises. Start with the basics, like Pushups, and progress to L-Sits, Handstands and Planches as you get stronger.
STACK AND STRETCH.
Stored as Yoga Blocks. Scale the difficulty of the stretch based on your flexibility level. Arrange the Blocks into different variations underneath the limb being stretched.
WORKOUT ANYWHERE.
No assembly required. Insert the handles into the base to use as Parallettes and stored as Yoga Blocks to fit in your workout bag. It's that simple.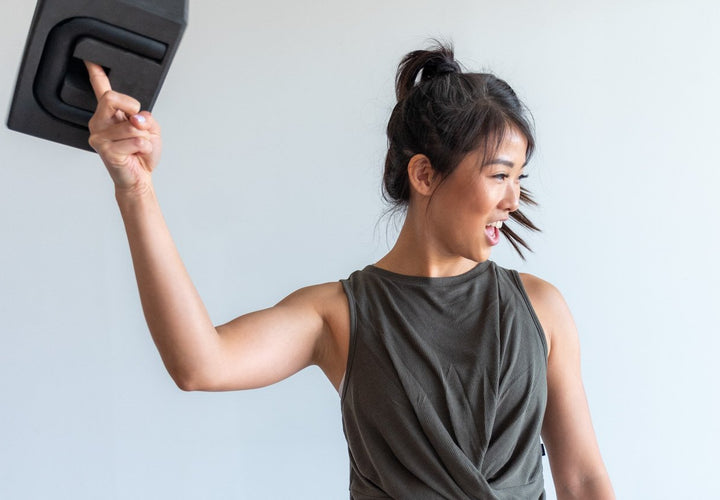 LIGHTWEIGHT


Weighs 1kg. Supports 100kg.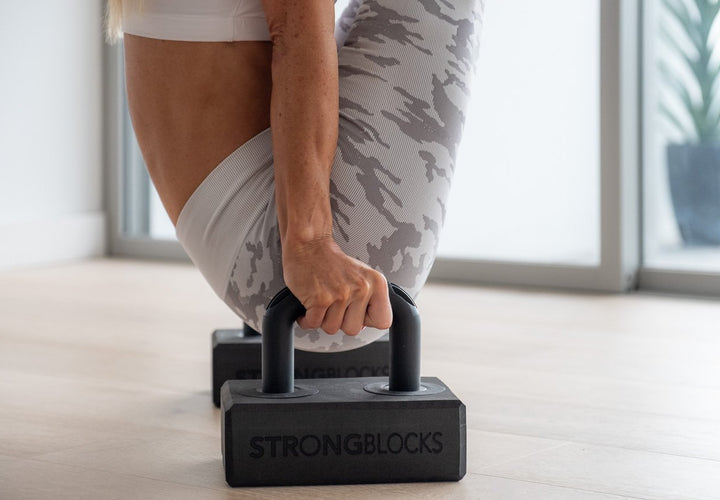 REDUCE WRIST STRAIN


Keep a neutral position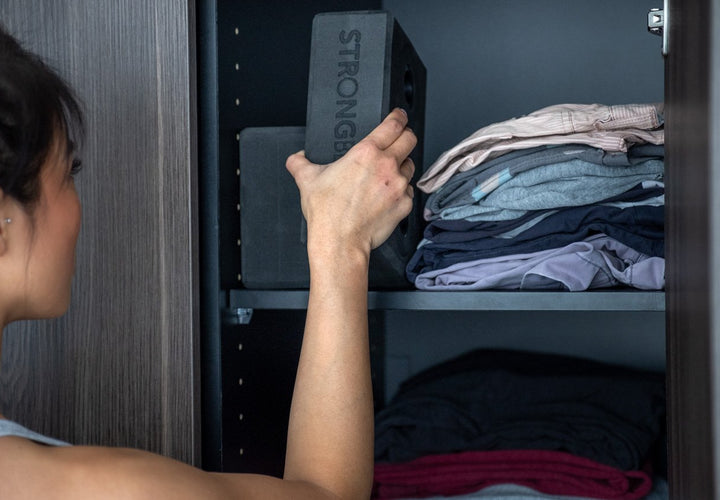 STORE ANYWHERE


Smaller than a shoebox