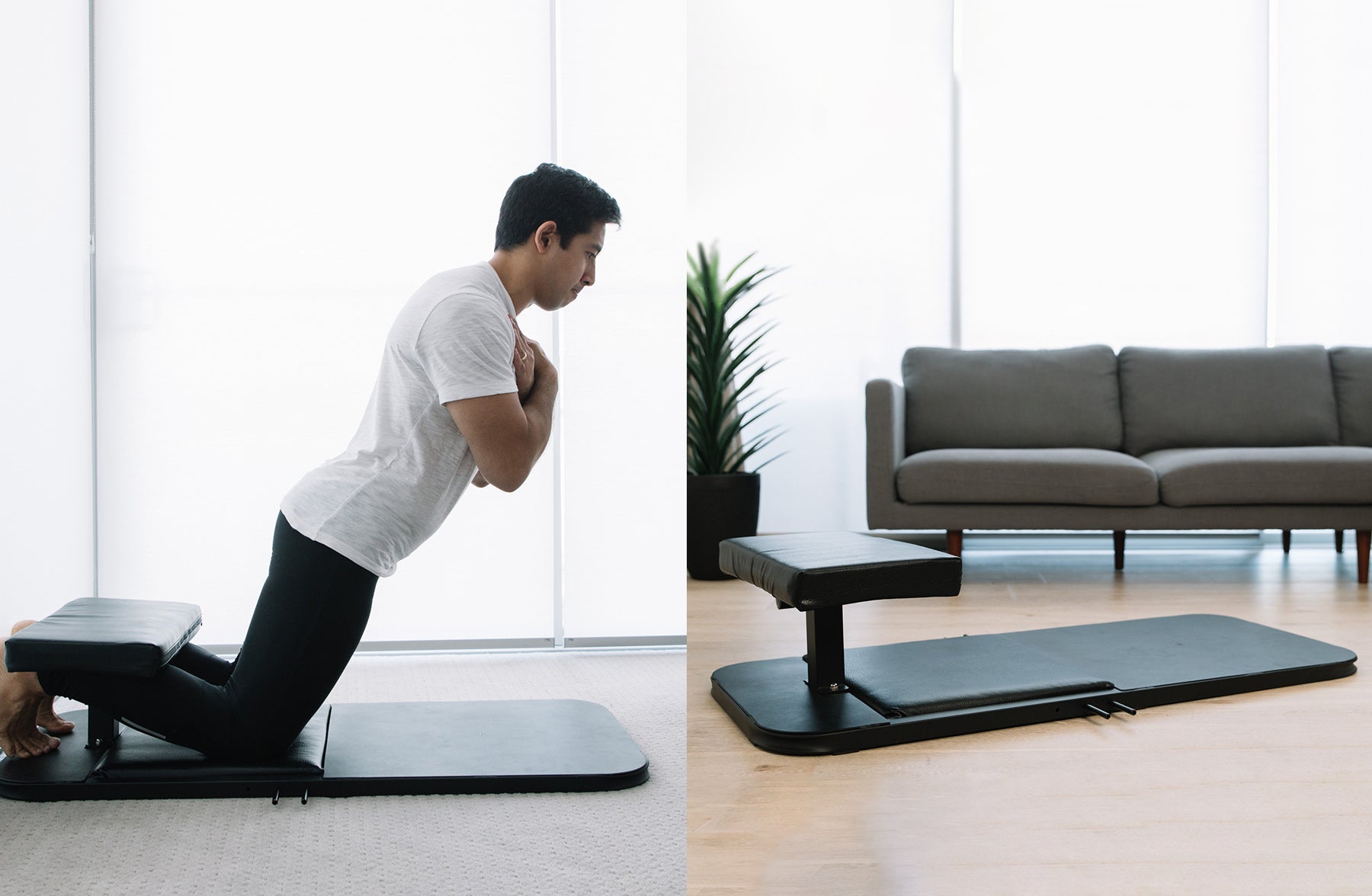 THE BASEBENCH
£189.00
Compare to BaseBench Pro
Meet the BaseBench. Build strength in your lower body without a stack of weights. Build strong hamstrings with Nordic curls, powerful glutes with hip thrusts and single-stability using split-squats, step-ups and pistols. Height adjustable bench to lock different feet lengths during Nordic curls and for the most comfortable bench position for hip thrusts. Band attachments on the base to make your exercises more challenging.
Assembly time: setup in approx. 5 minutes
Floorspace: 120cm x 48cm (about the area of a yoga mat)
Storage: packed away as is – does not fold
Height: adjusts from 23cm to 33cm (at 2cm increments)
*Bands not included
Max loading capacity: 150kg
Bench dimensions: 28cm x 46cm x 8cm
Material: powder coated steel
Product weight: 10kg
We have secured a warehouse in Ireland and now offer free shipping for all UK orders (Yay!). Unfortunately, due to Brexit, you will need to pay customs duties to receive your order. We do not reimburse these fees and recommend you enquire with your local customs agency on costs incurred before placing an order.
You can find out more about our shipping policy here. Shipping policy link: https://baseblocks.co.uk/pages/shipping-policy
You can return the item within 100-days of receiving your order for a refund less the cost of return shipping.
It rarely happens, but if there's anything wrong with the functional elements of the equipment, we'll fix it for free. Read about our Warranty and Return Policy here.
GET STRONG GLUTES
The hip thrust builds strong glutes without compressive loading on your spine. Fully engage your glutes with maximal hip extension.
HAMMIE HEALTH
Train your hamstrings with the hip hinges and the Nordic curl. The Nordic curl is the gold standard for hamstring strength and hamstring injury prevention. Extra soft padding on your knees and ankles and no partner required.
SINGLE LEG STABILITY
Train your quads with unilateral squat variations that build equal strength between your left and right sides.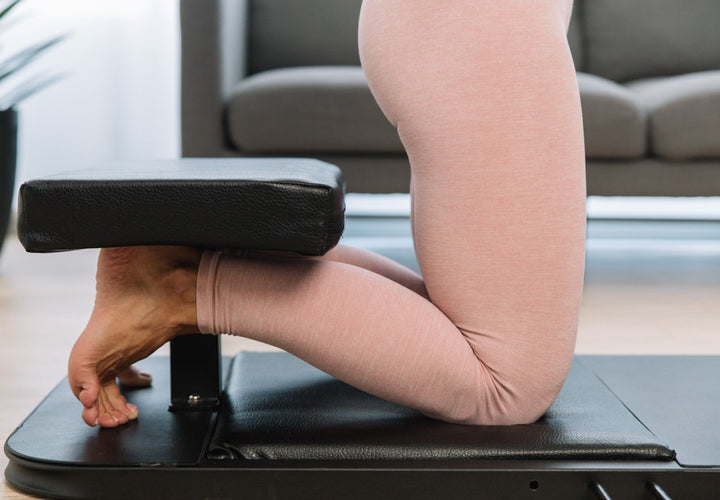 1.5" MATS


Soft padding for your knees and shoulders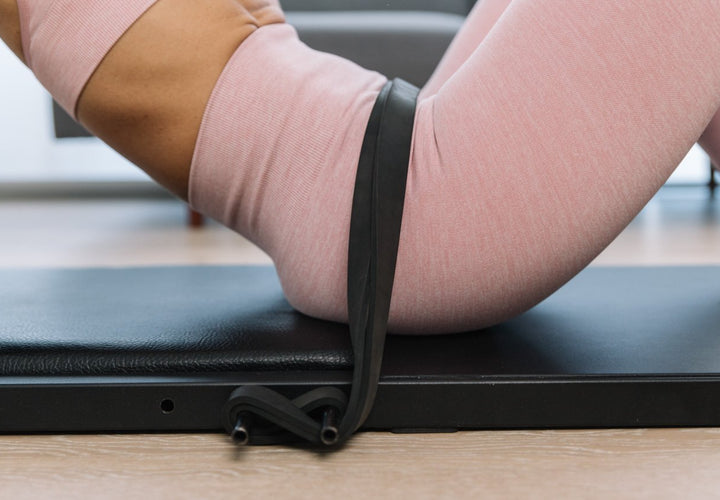 ADD BANDS


Increase resistance as you get stronger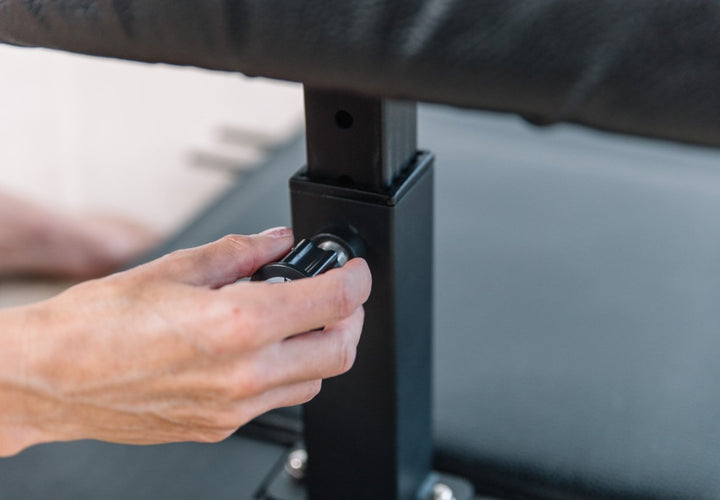 HEIGHT ADJUSTABLE


Suitable for all shapes and sizes