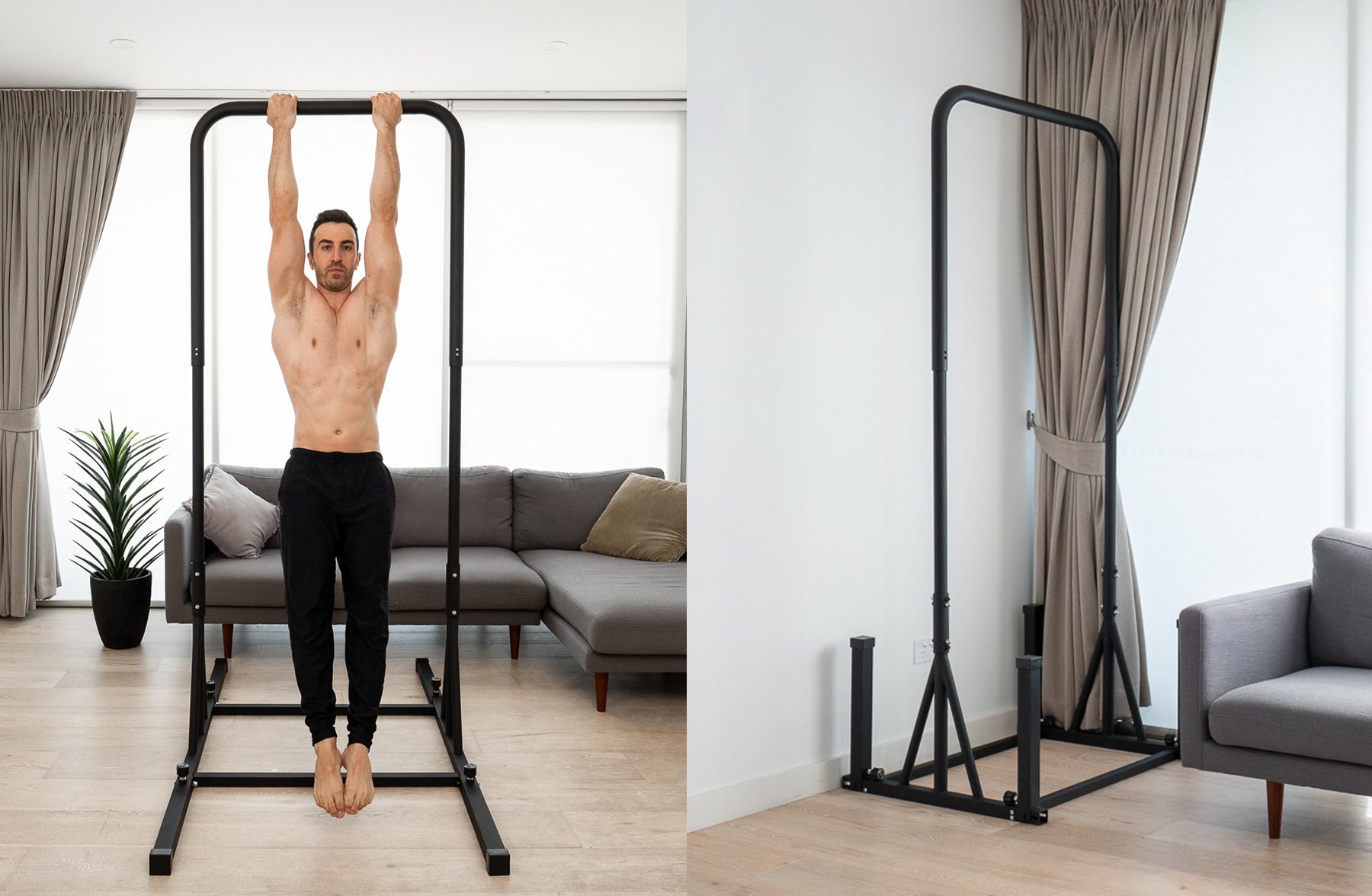 THE BIG BAR
£229.00
Compare to BaseBar
Meet the Big Bar, the latest addition to our bar collection. Built for taller users and designed for apartment living. Assembled at 205cm; perform hanging pulling (chin-ups/pull-ups) and core exercises (leg raises). Adjusts to a 112cm secret height for muscle-up training and rows. Hang rings for suspension exercises and band friendly. Foldable feet for compact storage, completely standalone and our signature thick bar to develop serious grip strength.
This item is currently back-ordered. All orders will be dispatched on Jan 15. Cancel anytime before the shipping date.
Assembly time: setup and pack away in approx. 15 minutes
Floorspace: 150cm x 85.5cm (about the area of a double seat sofa)
Storage: foldable feet for less floor space (74 x 85cm) – not designed to be disassembled after use
Recommended ceiling height: 250cm +
Compatibility: Ring-friendly (when straps hang vertically) and band-friendly
Bar width: 88.5cm
Max loading capacity: 300kg
Height: 203cm and 112cm
Width: 88.5cm
Bar diameter: 4.4cm
Material: powder coated steel
Product weight: 22kg
We have secured a warehouse in Ireland and now offer free shipping for all UK orders (Yay!). Unfortunately, due to Brexit, you will need to pay customs duties to receive your order. We do not reimburse these fees and recommend you enquire with your local customs agency on costs incurred before placing an order.
You can find out more about our shipping policy here. Shipping policy link: https://baseblocks.co.uk/pages/shipping-policy
You can return the item within 100-days of receiving your order for a refund less the cost of return shipping.
It rarely happens, but if there's anything wrong with the functional elements of the equipment, we'll fix it for free. Read about our Warranty and Return Policy here.
BUILT FOR HOME
The Big Bar is 205cm tall allowing you to perform exercises from a dead hang. Lightweight, foldable legs for compact storage and a secret 112cm height for muscle-up training
BUILD UPPER BODY STRENGTH
Build a strong back and core with pull-ups, levers and leg raises. Over twenty beginner, intermediate, and advanced variations to perform. 
SUITABLE FOR ALL STRENGTH LEVELS
Scale the exercise intensity based on your strength level. Use resistance bands for extra assistance, or increase the exercise difficulty with a weight vest as you get stronger.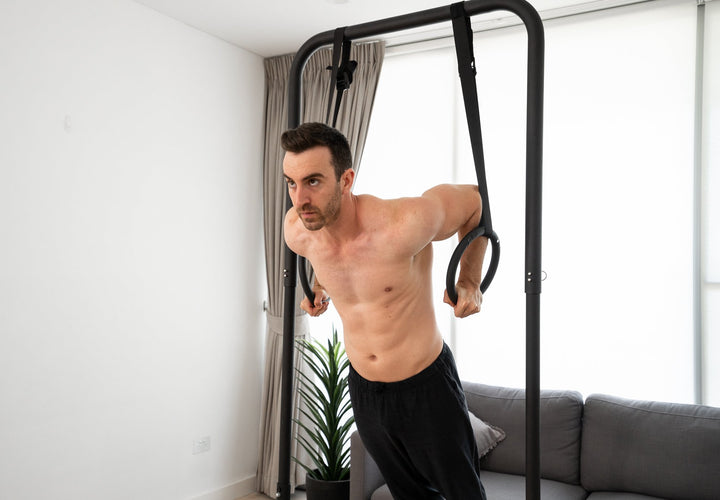 ATTACH RINGS


Add pressing exercises.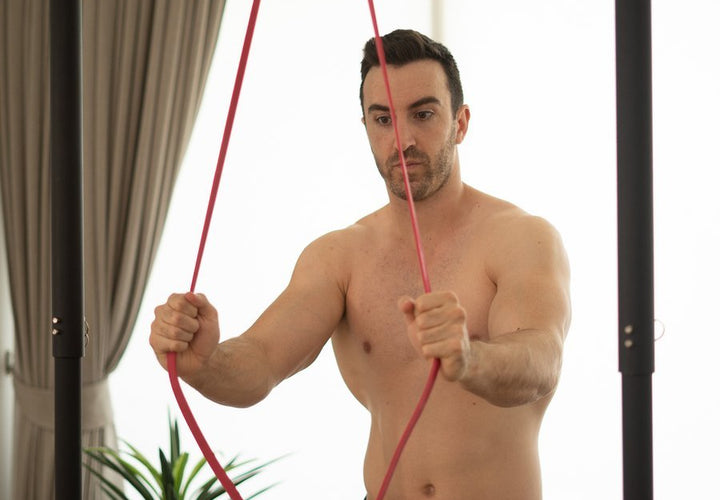 BAND FRIENDLY


Scale the intensity.
FOLDABLE LEGS


Compact storage.